Everything was perfect!

WOW!!!! What can we say except – WOW!!!!
Steel City Spin 2023, June 2-4 at Ancaster was our best show yet!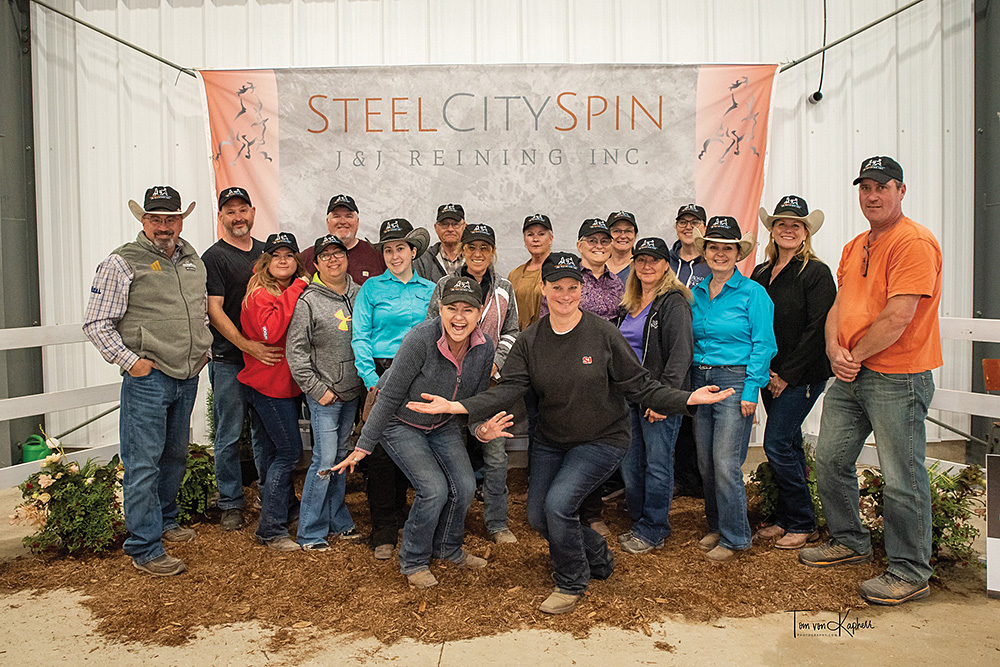 Everything was perfect – from the weather (a little too hot Friday and a little too windy Saturday but hey that's being picky!) to the grounds – the footing for us Reiners was the BEST it has ever been – as evidenced by some incredible sliding stops in all classes and especially the Derby – with a high score of 149 you can't get that without best in class ground! to the competitors, the horses, the sponsors, the retailers on site, our show support people, volunteers and office staff, the crowds – it was an incredible atmosphere and an amazing weekend!!

A shout-out to the crowd pleasing events of the Freestyle on the Friday – we saw some incredible outfits and the crowd loved it!! And the Derby – with 22 entries it was an amazing event!
Sharon: My feet feel like they've been on an around the world walk-a-thon and I felt like I'd used so many words during the show sometimes I couldn't find the right ones but you can't wipe the smile off my face!!! This was an amazing show – we are so lucky to have the support we do!
Jen: The fantastic feeling of this show definitely makes up for our sore feet! Thank you to all our sponsors, volunteers and competitors for all your support we are grateful that you believe in our vision! We undoubtedly have a great team in J & J Reining! 

Sharon & Jen both feel appreciation for their equine partnership that brings their vision for these shows to life through J&J Reining Inc.
See you all again August 18-20 for the Steel City Slide, Ancaster Fairgrounds!

All photos courtesy of the ever-talented Tom von Kapherr we are proud to call him our official show photographer! Check out more pics at tomvonkapherrphotography.com 


Pro and Non-Pro articles written by Jen Jonas of Jonas Performance Horses (Pro) and Sharon Jones of Be A Better You (Non-Pro). Together, they are J&J Reining Inc. Both Jen and Sharon are believers in continual learning – if you're not learning you're not growing.