"I set about creating a better product!" - Shari Roberts

By Barry Finn

There's a new product on the horse show scene, developed by Ontario resident Sheri Roberts. 
Best Braid is a braiding wax that is 100% all natural and makes braiding or banding easier.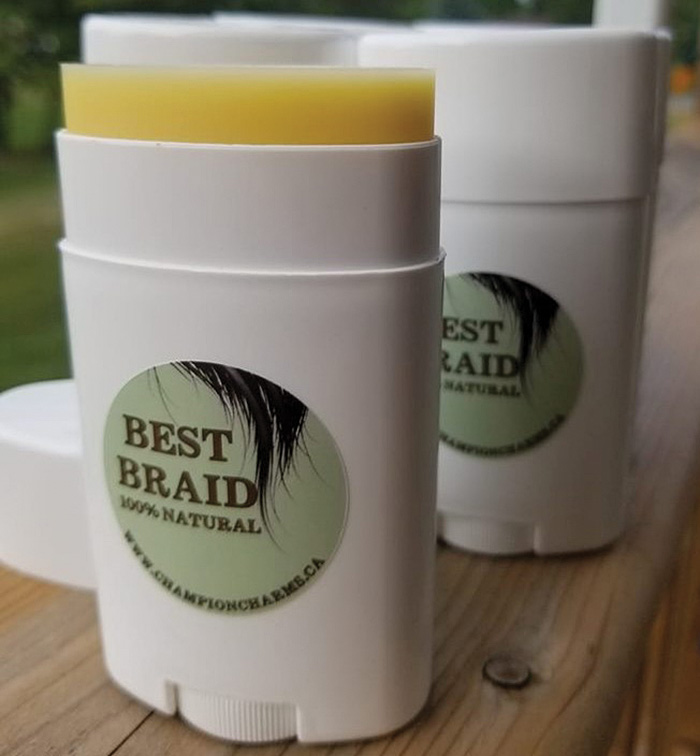 As Sheri related to The Rider, "My daughter showed to a national level for years and we were always struggling by the year end regional and national championships because so much of her horses mane and tail had been damaged and broken. We tried a wide range of products and my hair salon advised me to avoid the products with alcohol or silicone as they will inevitably cause even more damage. So I set about creating a better product!"
Best Braid won't dry out the mane or tail hairs causing hair breakage or itchy horses. The ingredients used in Best Braid are all natural and naturally moisturize the hair and skin.
Sheri says "It has been well received both locally and in the US in the dressage community."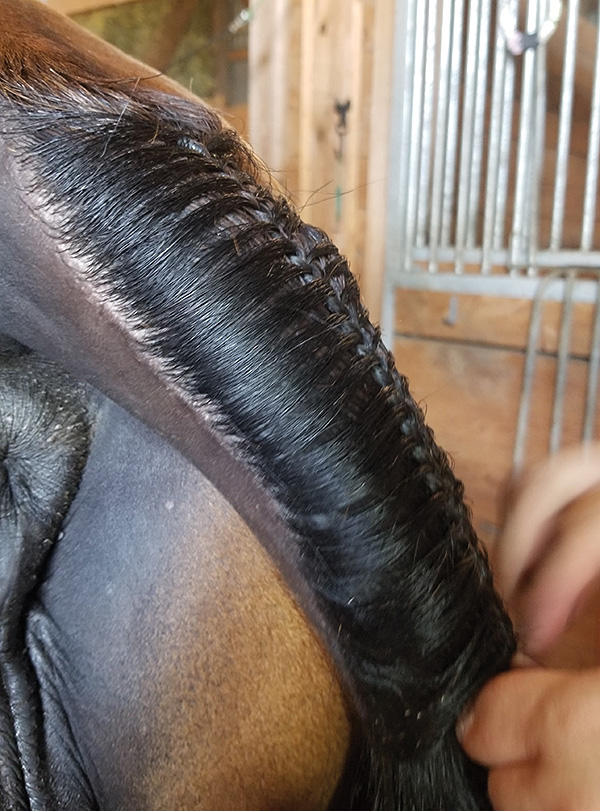 Best Braid tames thin fine hair and controls flyaways. It gives you a better grip on thin or fine hair or wiry hair and helps hold those braids longer without ingredients that can damage the hair.  "Even better," says Sheri. "it moisturizes the hair and the skin making them stronger and promotes healthy growth! That means less rubbing due to being itchy and causing more hair to be damaged!"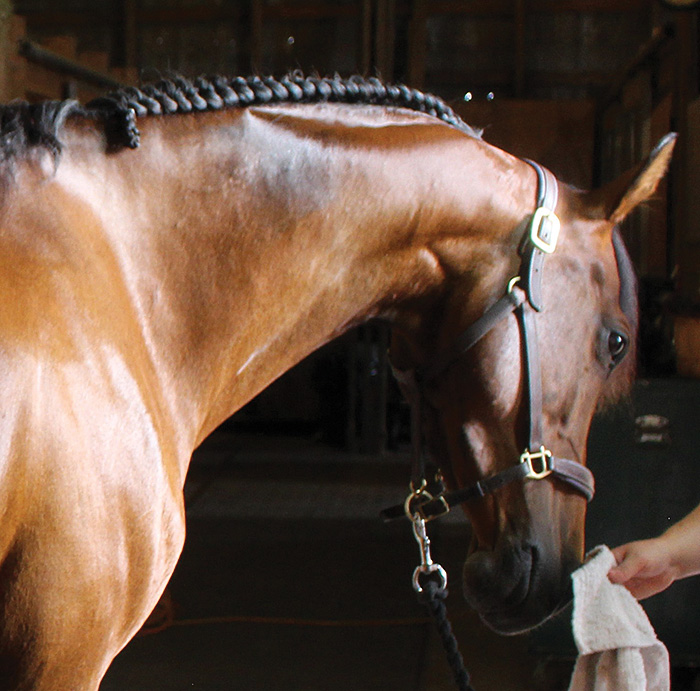 Best Braid will give silky thin hair body for better braids and staying power, it will tame the fuzzy hairs and hold the long, coarse or wiry hair too! There is no white flaky residue and it won't melt in the heat. It is easy to apply and easy to use and can be used for all braiding and banding applications! 
Both the original and now a scented version are available. The scented version contains lemongrass extract, citronella essence and tea tree oil, these ingredients are meant to keep the bugs at bay.
For more information visit https://championcharms.ca/best-braid