Over 600 horses compete for over $350,000 in prize money.

BROMONT, QC - July 27, 2023 - Over 600 horses begin two weeks of competition today at the International Bromont, including 20 horses who will compete in the prestigious FEI division at the CSI2* level Thursday through Sunday each week.
Among the competitors are two Olympic medalists: Canadian team silver medalist Mac Cone (King, ON) will show Con Couleur and Ogandros PS for owner Chadburn Holdings, and US team silver medalist Peter Leone (Bedford, NY) will ride Donner for Lionshare Farm.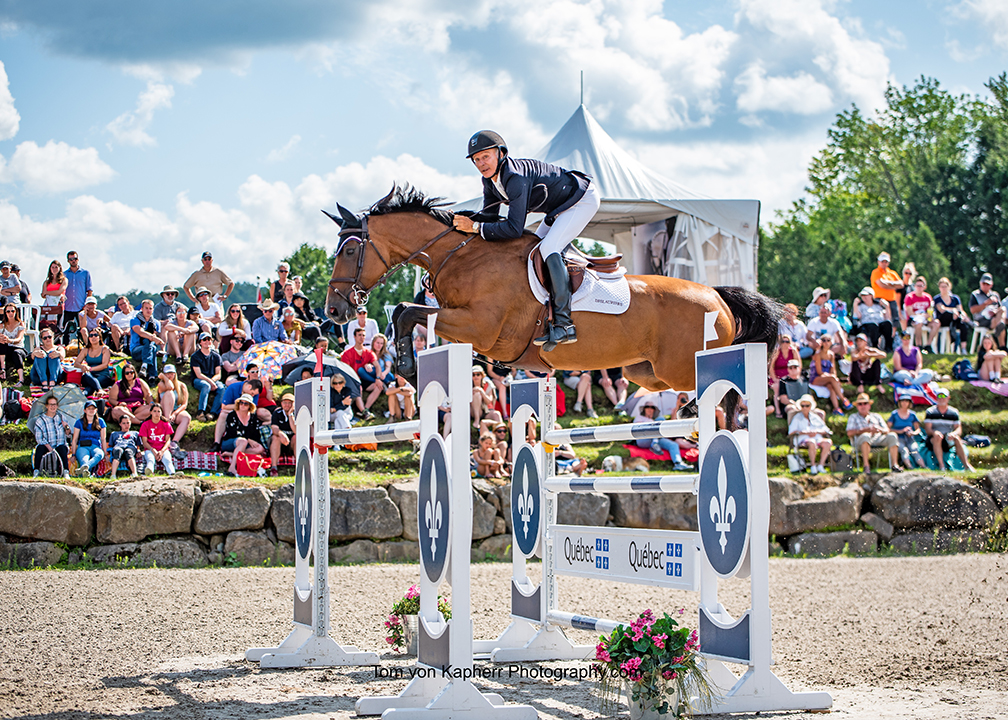 International Show Jumping returns to the Bromont Olympic Equestrian Park for two weeks with the International Bromont, running July 26-30 and August 2-6 © Tom Von Kapherr Photography
Director of operations and events Audrey L'Espérance says: "We are excited to welcome everyone to Bromont to enjoy top equestrian sport and everything our beautiful Bromont region has to offer. Whether you love horses, excellent regional food, golf, wine-tasting or gourmet chocolate, we have something for everyone."
Held on the site of the equestrian events for the 1976 Montreal Olympic Games, Quebec's own Olympian Michel Vaillancourt brought home the individual show jumping silver medal that year. He returns for the first week of L'International Bromont as course designer for the international ring with Venezuela's Leopoldo Palacios taking over for week two.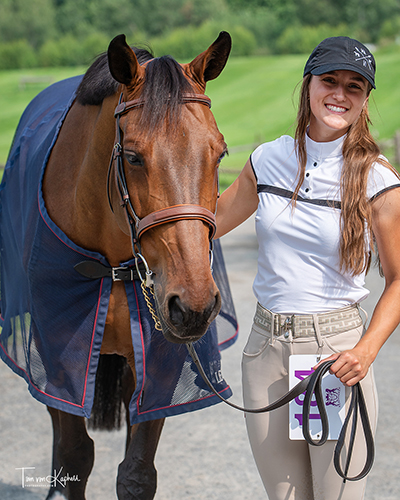 Photo at Left: Jade Lalonde of Candiac, QC and Kapital Creation Z at the horse inspection Wednesday. Jade is competing in her first FEI event at this week's International Bomont. © Tom von Kapherr Photography
Over the course of the event, more than 600 horses of all ages and sizes will compete for over $350,000 in prize money.
The event provides a wonderful family day out with a vendor area including food trucks. Young horse and riders regularly compete alongside the best in the world, where men and women compete on equal footing against one another.
Highlights of the competition (all subject to change, check the website and social media for any updates.)
• $2,300 1.40M CSI2* Speed Event sponsored by Soltek Equestrian – Thursday July 27 and August 3 at 3:00 PM
• $15,000 1.45M Open Welcome CSI2* sponsored by Assante – Friday July 28 and August 4 at 5:00 PM
• $15,000 Modified Grand-Prix 1.40M – Saturday July 29 and August 5 around 12:00 p.m.
• $5,000 Hunter Derby sponsored by Izada – Saturday July 29 and August 5 at 5:00 PM (on grass)
• The feature class of the event each week: $45,900 Grand Prix CSI 2* 1.45 M sponsored by the Government of Quebec - Sunday July 30 and August 6 at 2:30 PM. 
• A fun dog & horse "Canine Equine Challenge" will start at approximately noon each Sunday before the Grand Prix.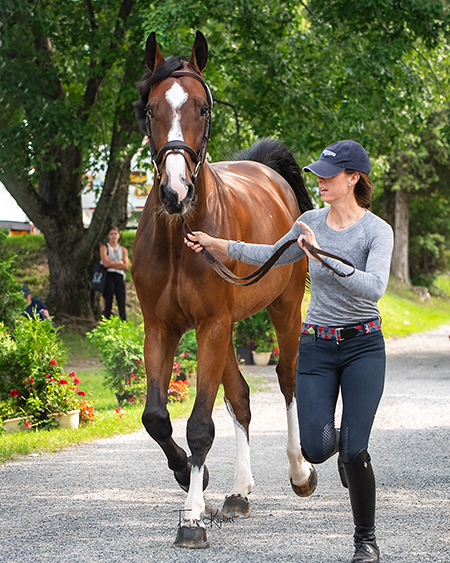 Photo at Right: American rider Abby Grabowski and Quantum Trost 3 at the horse inspection Wednesday. © Tom von Kapherr Photography

About International Bromont
For more than four decades, L'International Bromont has welcomed renowned riders, the young up-and-coming, passionate amateurs and all horse lovers to the Bromont Olympic Equestrian Park. In 2023, the organizers of International Bromont will host international show jumping, driving and dressage across multiple FEI levels up to 3*. 

Located in the beautiful village of Bromont, Quebec, the spectator-friendly venue is within easy driving distance of Montreal, Quebec and Burlington Vermont. For more information and to purchase tickets please visit www.internationalbromont.org.  

Thank you to our Sponsors
Public partners: Government of Quebec, Ministry of Education/Higher Education of Quebec (MEES), Ministry of Tourism Quebec, Ville de Bromont
Private partners: Assante, Omega Alpha Canada, Cofina, Soltek, Izada, Bruno Delgrange, Serres Yargeau, Jumps USA, Gazébec, ATPLab, Aux Grains, Engel & Volkers.