There is a need for more skilled workers able to hit the ground running.
Have you ever felt a deep connection with horses and dreamed of working in an industry that revolves around them? If so, you're not alone. Many people share this passion, but few know where to start or how to get involved. Luckily, the Ontario equine agricultural industry offers a multi-billion-dollar proposition with exciting career opportunities, and the Ontario Harness Horse Association (OHHA) is taking steps to address the human resource challenges it faces.

As Ontario becomes increasingly urban and less rural and family farms give way to factory agricultural enterprises, fewer young people are exposed to animals and their needs. Amidst opportunity, there exists significant human resource challenges.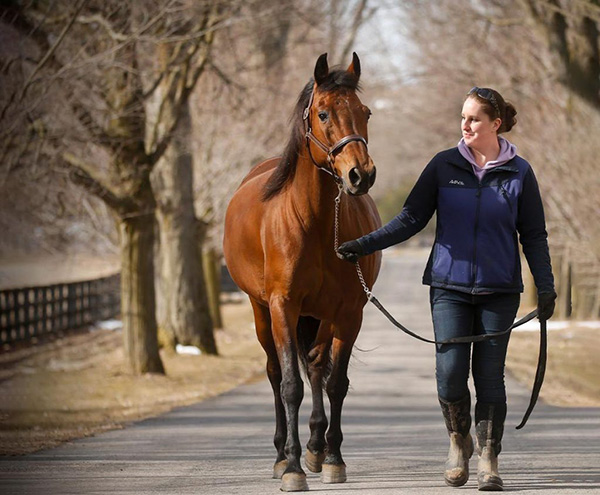 Simply put, there is a need for more skilled workers able to hit the ground running. That was the starting point for the Ontario Harness Horse Association (OHHA) when we introduced the Ontario Equine Education and Employment Program (OEEEP) concept to Premier Doug Ford and Minister Monte McNaughton in 2021. We gratefully acknowledge their unwavering support for the rural Ontario agricultural equine industry.
Funded by the Ontario Ministry of Labour, Immigration, Training and Skills Development and delivered in partnership with Equine Guelph and VPI Working Solutions, OEEEP addresses the skills training and resource gap in a highly labour-intensive industry. If you have ever thought about working in an outdoor, fresh-air environment with lots of opportunities and the personal freedom to advance quickly, then this is the program for you.
The Ontario Agricultural Equine Industry is virtually limitless in scope. From pleasure and performance horses to therapeutic riding to equestrian, eventing, and multiple breed racing, OEEEP prepares candidates for an exciting and rewarding career in a short period of time. We start by offering online classes delivered by Equine Guelph, as well as career preparation and placement conducted by VPI in association with OHHA.
Participants are exposed to a number of careers associated with the equine industry, including but not limited to groom, vet, vet tech, trainer, farrier, hot walker, rider, jockey, driver and all the agricultural, administrative and ancillary positions associated with the industry. If you can envision it, we will help you accomplish it. Best of all, you will be competitively compensated for your education, training, and subsequent full-time employment.
Working with horses is a unique experience, and it requires more than just knowledge and skills. As the quote goes, "horses do not care how much you know until they know how much you care." These majestic animals are loving, trusting, and gentle giants that always give back more than they take. They will test you until they trust you, but once that bond is formed between horse and human, it's unbreakable. The journey of connecting with these equine friends is one that will change your life forever.
The OEEEP program provides an opportunity to start this journey and pursue your passion for working with horses. With OHHA's support, you can take the first step towards a fulfilling career in the Ontario equine agricultural industry. Don't let your dream of working with horses go unfulfilled—unbridle your potential and explore the career opportunities that await you.

Interested participants can sign up at vpi-inc.com/equine

Potential employers should contact Brian by e-mail at brian@ohha.ca
For more information visit www.ohha.ca
© Courtesy of Ontario Horse Harness Association