Loach and Qorry Blue d'Argouges are no strangers to major games.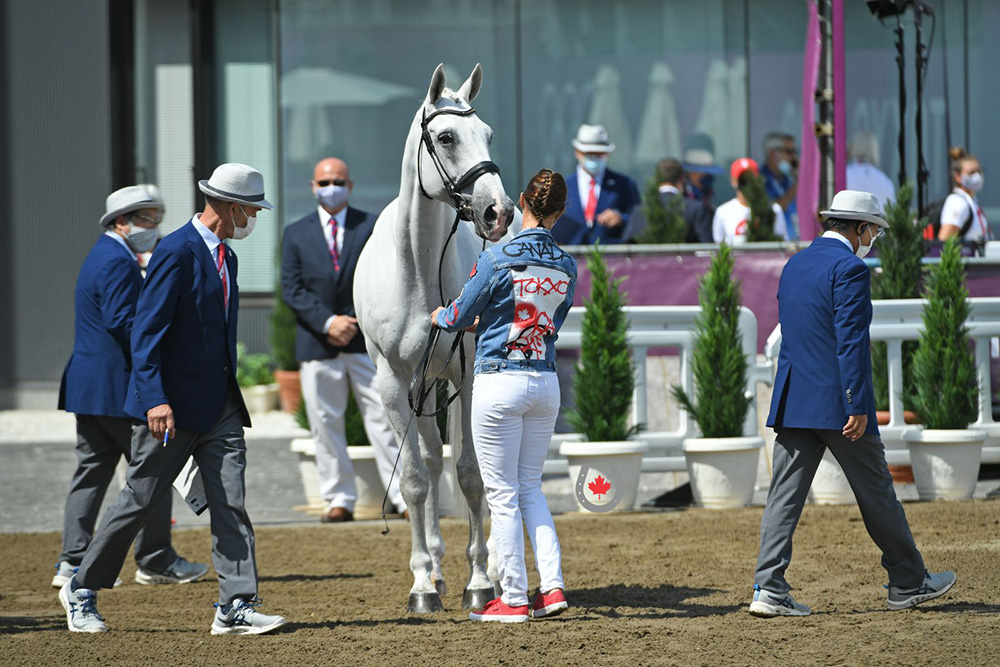 Tokyo, JPN, July 29, 2021 – Colleen Loach of Dunham, QC, and Qorry Blue d'Argouges passed the first eventing horse inspection on July 29, 2021, at the Tokyo 2020 Olympic Games in Japan.
Loach, 38, and Qorry Blue d'Argouges, Peter Barry's 17-year-old Selle Français gelding sired by Mr. Blue, are no strangers to major games. Together, they represented the maple leaf on the bronze medal Toronto 2015 Pan American Games team, at the Rio 2016 Olympic Games and at the Tryon 2018 World Equestrian Games. Loach also helped bring home bronze for the Canadian Eventing Team at the 2019 Pan Am Games riding FE Golden Eye.
Earlier in 2021, Loach and Qorry Blue d'Argouges proved they remain ones to watch with a strong second-place finish at the Red Hills International Horse Trials CCI 4*-S in Tallahassee, FL. Loach is currently the top Canadian rider in the FEI Eventing World Athlete Rankings and has cracked the elite top 100.
"I've been feeling ready for competition the whole time I've been here and I'm super excited to get started," said Loach. "I think that we really upped our game in dressage and I'm looking forward to going in that ring and proving it to everybody. Qorry's feeling ready."
Loach's teammate riding for the red and white, two-time Canadian Olympian Jessica Phoenix, withdrew from competition earlier in the day after her 19-year-old Westphalian gelding, Pavarotti (Pavarotti van de Helle x Foxiland XX), sustained a minor injury.
The Canadian eventers are supported at the Games by: Eventing Chef d'Équipe, Fleur Tipton; Eventing Veterinarian, Dr. Jan Henriksen; Team Farrier, Andy Vergut; Grooms, Jamie Kellock and Brooke Massie; and Equestrian Team Lead, James Hood.
The dressage phase of the eventing competition will run from July 30 to 31. Athletes will then tackle cross-country on August 1 before moving on to the final show jumping phase on August 2, after which individual and team medals will be presented.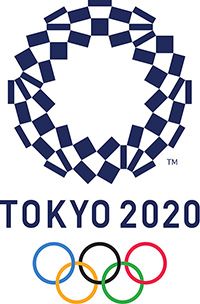 For more information on equestrian events at the Tokyo 2020 Olympic Games, including the full schedule of equestrian competition and results, please click here.
Further information on the Canadian Equestrian Team can be found at on the Equestrian Canada #RidetoTokyo webpage.
PHOTO  – Colleen Loach of Dunham, QC, presented Qorry Blue d'Argouges at the eventing horse inspection on July 29, 2021, at the Tokyo Olympic Games in Japan.

ALL PHOTO CREDITS – MacMillan Photography & Media Services
Source: Equestrian Canada