42 combinations tackled their dressage test in morning and evening sessions held on July 30, 2021.
 Tokyo, JPN, July 30, 2021 – Colleen Loach of Dunham, QC, and Qorry Blue d'Argouges (sired by Mr. Blue) successfully completed the first of three eventing phases at the Tokyo 2020 Olympic Games in Japan.
42 combinations tackled their dressage test in morning and evening sessions held on July 30, 2021, with the final 21 combinations set to go on July 31. Athletes will then tackle cross-country on August 1 before moving on to the final show jumping phase on August 2, after which individual and team medals will be presented.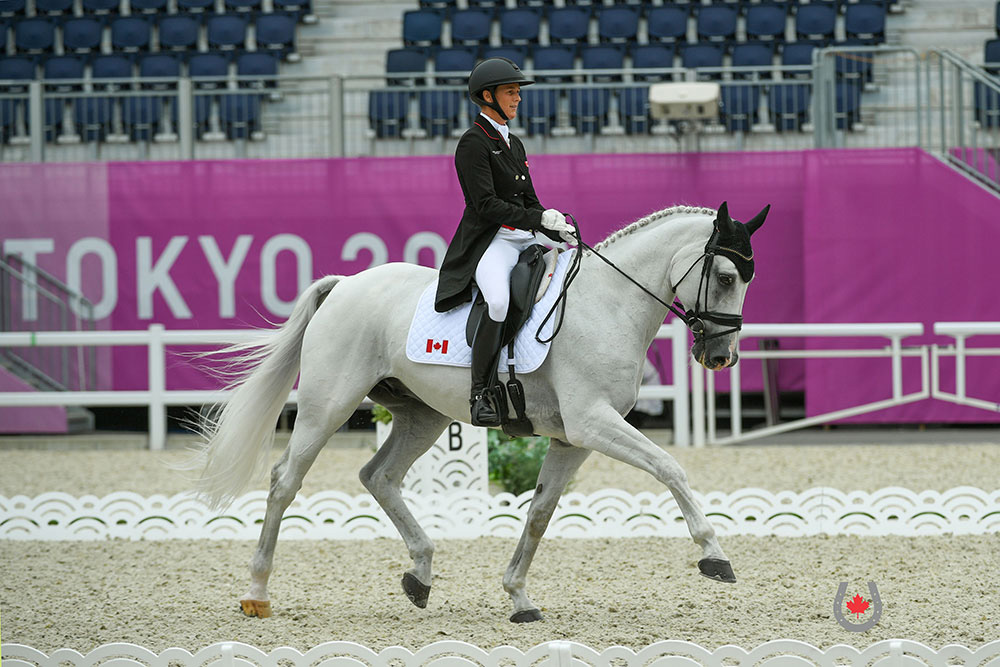 Loach, 38, and Qorry Blue d'Argouges took to the dressage ring backed by the dramatic crackling of thunder. In high-scoring halts and the extended trot, Peter Barry's 17-year-old Selle Français gelding showed the benefits of two years of dressage training under fellow Tokyo 2020 Olympian, Brittany Fraser-Beaulieu. The veteran partnership were awarded a final score of 35.60 penalty points for a provisional placing of 30th after the conclusion of the first day of dressage.
"Mostly, I was trying to keep my leg forward and on, keep his shoulder up and really sit up because I tend to get forward in my upper body", said Loach of her areas of focus during the test. "We'd been schooling a lot better; I think we were lacking a bit of sparkle and a bit of impulsion. I like the test, it has a nice flow but it's over very quickly. You have to look and think ahead to get the movements right. On to [cross-country], what Qorry likes!"
Speaking of the upcoming cross-country phase, Loach continued, "I think there's a lot of challenges but I'm looking forward to meeting them. I think [the course suits Qorry] because he is not a fast horse, he's a super rideable horse, so I won't really have to change his pace much going into the turns and combination. If he's feeling like his normal self, it should be a great course for him and he should rock around."
The Canadian eventers are supported at the Games by: Eventing Chef d'Équipe, Fleur Tipton; Eventing Veterinarian, Dr. Jan Henriksen; Team Farrier, Andy Vergut; Grooms, Jamie Kellock and Brooke Massie; and Equestrian Team Lead, James Hood.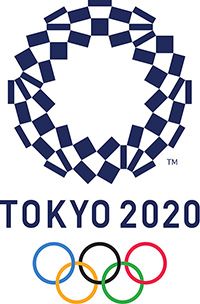 For more information on equestrian events at the Tokyo 2020 Olympic Games, including the full schedule of equestrian competition and results, please click here.
Further information on the Canadian Equestrian Team can be found at on the Equestrian Canada #RidetoTokyo webpage.
PHOTO  – Colleen Loach of Dunham, QC, and Qorry Blue d'Argouges laid down an opening score of 35.60 penalties during their dressage test, held July 30, 2021, at the Tokyo Olympic Games in Japan.

ALL PHOTO CREDITS – MacMillan Photography & Media Services
Source: Equestrian Canada