At 56 years old, Deslauriers is the oldest athlete on Team Canada.
Tokyo, JPN, July 31, 2021 – Mario Deslauriers, a Saint-Jean, QC, native now residing in New York, NY, is ready to leap into action after Bardolina 2 (Clarimo x Landos), whom he co-owns with Wishing Well Farm LLC, passed the jumping horse inspection on July 31, 2021, at the Tokyo 2020 Olympic Games in Japan.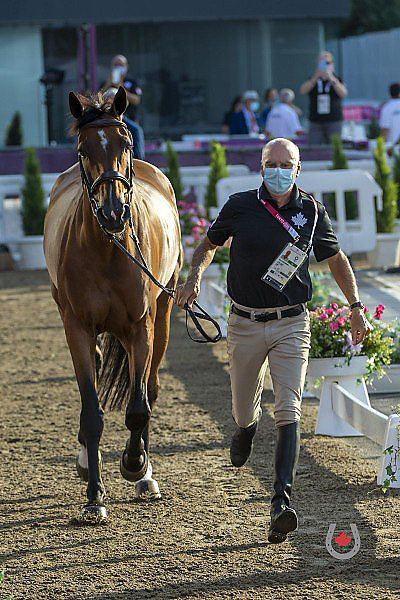 At 56 years old, Deslauriers is the oldest athlete on Team Canada and has represented the maple leaf at every major international show jumping event. At both the Los Angeles 1984 and Seoul 1988 Olympics, he helped the Canadian Show Jumping Team earn a fourth-place finish. After taking an opportunity to ride for an American owner, Deslauriers returned to riding for the red and white in 2017. He wasted no time, competing with Amsterdam 27 in the Lima 2019 Pan American Games and Bardolina 2 at the Tryon 2018 World Equestrian Games.
Most recently, Deslauriers and Bardolina 2, a 12-year-old Holsteiner mare, tested their mettle at competitions across North America. Their accomplishments in 2021 include a third-place finish in the $401,000 FEI CSI 5* Lugano Diamonds Grand Prix at the Winter Equestrian Festival in Wellington, FL, and fourth in the 1.45m CSI 5* class at the Masters of Chantilly in Chantilly, FRA.
"I'm honoured to be in Tokyo representing Canada," said Deslauriers. "The facility is fantastic, the people couldn't be nicer and my horse, Bardolina, feels great and ready to perform."
Deslauriers is supported at the Games by: Jumping Team Manager, Karen Hendry-Ouellette; Jumping Chef d'Équipe, Mark Laskin; Groom, Megan Grabowski; and Equestrian Team Lead, James Hood.
The Jumping Individual Qualifier will take place on August 3, with the top 30 combinations moving on to the next day's Jumping Individual Final. While Canada will not appear in the team competition, the Jumping Team Qualifier will be held on August 6 and the Jumping Team Final will close out equestrian competition at Tokyo 2020 on August 7.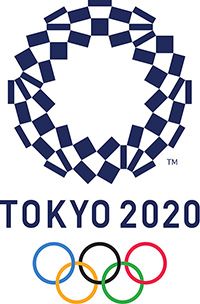 For more information on equestrian events at the Tokyo 2020 Olympic Games, including the full schedule of equestrian competition and results, please click here.
Further information on the Canadian Equestrian Team can be found at on the Equestrian Canada #RidetoTokyo webpage.
PHOTO  – Bardolina 2 was accepted to compete for Mario Deslauriers of New York, NY, on July 31, 2021, during the jumping horse inspection at the Tokyo Olympic Games in Japan.

PHOTO CREDIT – MacMillan Photography & Media Services
Source: Equestrian Canada