"It felt a little rough but my mare fought with me the whole time and we worked it out and got a great result," said Deslauriers
Tokyo, JPN, Aug. 3, 2021 – Mario Deslauriers, a Saint-Jean, QC, native now residing in New York, NY, and Bardolina 2 (Clarimo x Landos) earned the chance to compete for individual medals after the Jumping Individual Qualifier on Aug. 3, 2021, at the Tokyo 2020 Olympic Games in Japan.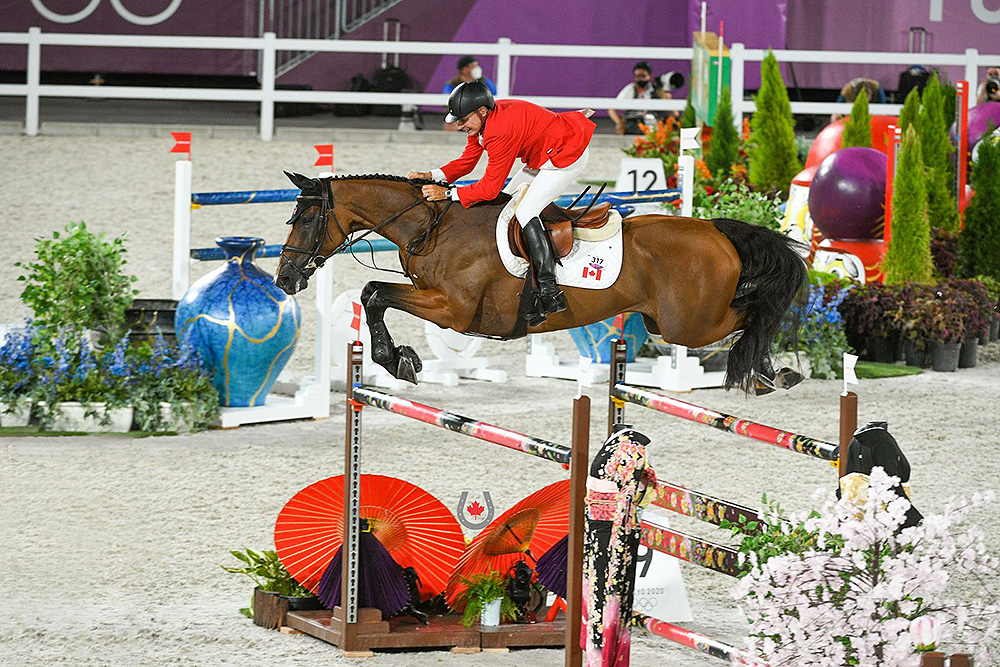 To advance to the Jumping Individual Final, Deslauriers, 56, and the 12-year-old Holsteiner mare he co-owns with Wishing Well Farm LLC had to conquer a course designed by Spain's Santiago Valera. It asked horses to sail over 17 jumping efforts that boasted a maximum height of 1.65 metres with the added challenge of the spotlights of the Equestrian Park playing off the bright whites and lively colours of the fences and surrounding decorations.
Deslauriers and Bardolina 2 worked hard to avoid distraction, stick to their lines and manage their pace to cross the finish line in 84.76 seconds, well within the time allowed of 89 seconds. Despite a few light rubs – including at 10, a tricky vertical coming off a rollback and 13a, a square oxer that claimed more than a few victims over the course of the evening – all the rails stayed safely in their cups.
"It felt a little rough but my mare fought with me the whole time and we worked it out and got a great result," said Deslauriers of his round with Bardolina 2, whom he competed at the Tryon 2018 World Equestrian Games before switching the ride to Amsterdam 27 for the Lima 2019 Pan American Games. "Bardolina's very catty. She goes a little to the right all the time but she always wants to go. She's very bloody, very touchy – too much sometimes. I have to compensate a little bit, try to keep her straight, but she's done it well so I'm totally happy."
Speaking of completing his first major games cycle for Canada since the Los Angeles 1984 and Seoul 1988 Olympics, Deslauriers commented, "It's always great to ride for Canada. We have great riders and I've always had great opportunities and great friends. I'm happy to be back and hopefully we'll keep this ball rolling tomorrow."
Deslauriers and Bardolina 2 put the fifth-best time on the board and ended in a 25-way tie for first place based solely on penalties. The Jumping Individual Final on August 4 will feature the top 30 combinations out of the 73 who took on the Qualifier.
Deslauriers is supported at the Games by: Jumping Team Manager, Karen Hendry-Ouellette; Jumping Chef d'Équipe, Mark Laskin; Groom, Megan Grabowski; and Equestrian Team Lead, James Hood.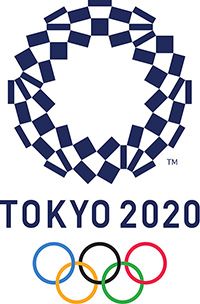 For more information on equestrian events at the Tokyo 2020 Olympic Games, including the full schedule of equestrian competition and results, please click here.
Further information on the Canadian Equestrian Team can be found at on the Equestrian Canada #RidetoTokyo webpage.
PHOTO  – Canadian Olympic veteran Mario Deslauriers of New York, NY, and Bardolina 2 nailed a double clear round at the Jumping Individual Qualifier on Aug. 3, 2021, at the Tokyo 2020 Olympic Games in Japan.

PHOTO CREDIT – MacMillan Photography & Media Services
Source: Equestrian Canada