The twelfth Mongol Derby kicked off on the 23rd of July.
After a two year absence, the world's longest and toughest horse race, The Mongol Derby, is back with a bang, with two races running back to back.
Based on the ancient horse messenger system used by Genghis Khan, in a country where the horse is king, at 1000km the Derby is the toughest test on the planet for equestrian endurance riders. Whilst horses are changed roughly every 35km, at checkpoints strung out throughout the country, riders must endure being in the saddle for up to 200km a day and face the challenges of riding over twenty-eight different semi-wild horses, with varying temperaments and bucking abilities, the inevitable falls and mishaps that happen along the way and navigating through challenging terrain, from giant sand dunes to freezing mountain passes.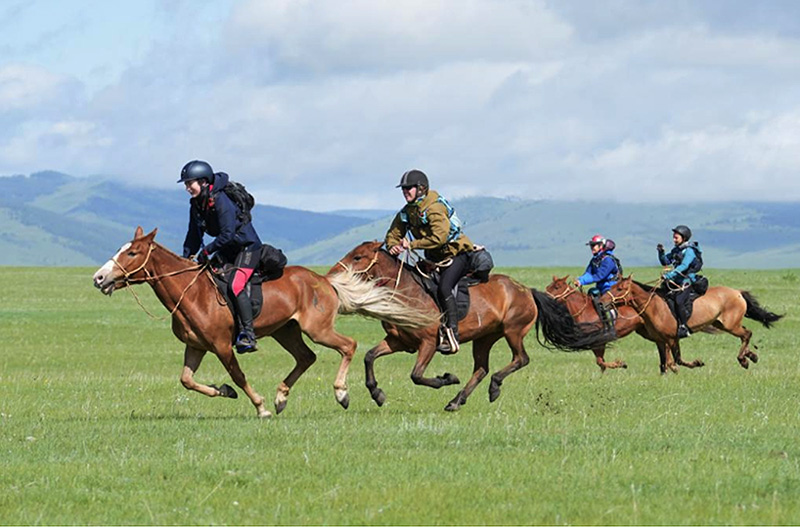 After the pandemic forced the cancellation of the 2020 and 2021 editions, the twelfth Mongol Derby kicked off on the 23rd of July and looks set to be one of the most fiercely contested races to date, currently proving too close to call, with no clear breakaways formed.
Riders from ten nations are competing for the prestigious win, with young Kiwi pair, Sam Edney and Annie Hackett, having taken an early lead, before age and experience took over in the form of Irishman Patrick Heffron and Brit Chris Walker. Leading the way at the end of day four, both are experienced riders in multiple disciplines, but with several days riding left anything could happen and a strong American and Australian contingent are breathing down their necks.
Follow the race live at https://equestrianists.com/mongol-derby
The second edition of the Mongol Derby kicks off on the 10th of August