Partner Hot Bobo wins her first four star on speed, good looks and a love of the crowd.
Lexington, KY, May 1, 2023 – Karl Slezak, of Caledon East, ON and his partner Hot Bobo made Canada proud winning the Cosequin® Lexington 4*-S at Land Rover Kentucky Three-Day Event presented by MARS Equestrian on Sunday, April 30, 2023. The great weekend showcasing the triathlon of equestrian sport saw 11 Canadian combinations in attendance and delivering solid performances in both four- and five-star competition.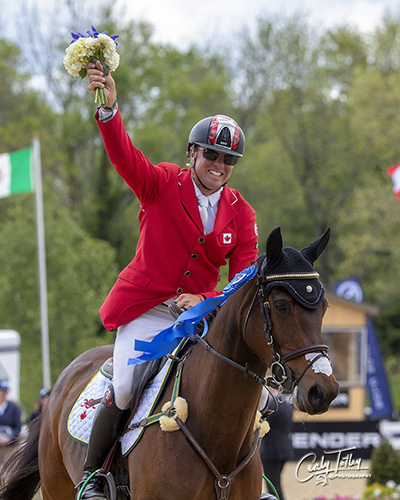 Slezak and his own 10-year-old bay Irish Sport Horse mare Hot Bobo (VDL Arkansas x Taneys Leader) started out the competition on a solid dressage score of 29.3, then made fast clean work of cross-country moving up from seventh to first. They then closed out the weekend with a flawless show jumping round to be the only pair in the field of 49 to finish on their dressage score – the lowest score in the history of the event.
Slezak was thrilled with the win but more importantly with his mare. "She just keeps stepping up every time," he expressed. "I love her so much and we've been through so much together with lots of ups and downs. She was just lapping it up. She loved the crowd, just stood there, so calm, during the ribbons. It's very exciting for both of us."
The combination came into the competition untested at this level and rose to the occasion. "Bobo" also wasn't always meant as a partner for Slezak, but as a sale horse. He sourced her at the Monart Sale in Ireland as a four-year-old, and then as he is known for, used his knack for getting the best out of a horse with patient training. And now, after six years of relationship building and steady conditioning, she proved to everyone that she has what it takes to win on the international stage – with Slezak as her rider.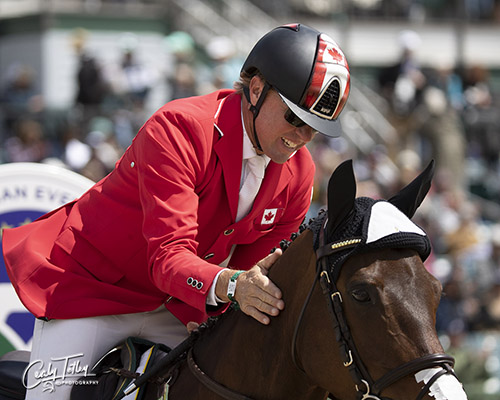 "She is funny," he said. "She gets grumpy in the barn with everybody else, but every time I come to get her, she's always keen and ready to go." No different in her four-star debut, she also doesn't seem to be phased by crowds, and cleans up like the best of them. Bobo's grooms Ella Hubert and Amber Wavryk won the award for best turned-out horse in the level.
Cross country was where the duo really seized their opportunity. They made fast work of the track laid out by course designer Derek di Grazia covering the course in a time of 06:43. The pair was one of only three combinations that completed it without penalties. "She felt amazing out there," the Pan Am Games bronze medalist commented about their run. "This was the biggest crowd she's ever seen, so you just never know. It's a big venue, with a lot of atmosphere. But honestly, she was on her game. From leaving the box, she was just full out running all the way to the end."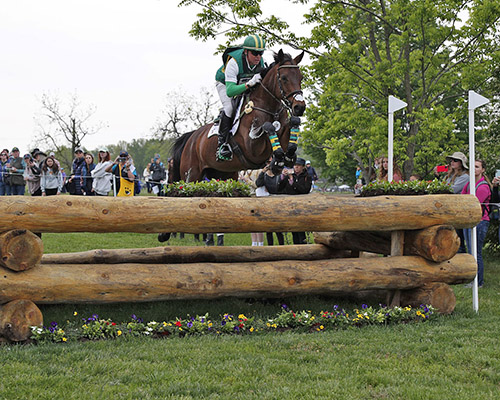 Heading into the third day of competition, holding on to the top position on the leaderboard, the pressure didn't seem to get to either of them. "She didn't know the difference," Slezak remarked. "She's always such a good jumper after cross country. She's just that much sharper, a little bit spicy. It's such a good feeling actually. I've never been so confident going in. I kept waiting all morning for the butterflies to set in, and they never did. I just believed in her so much and she stepped up to the plate and didn't prove me wrong."
Held in Lexington, KY, the annual event has been hosting an international three-day eventing competition since 1979 and draws eventing enthusiasts from around the world. The 4*-S was introduced in 2021 and is run concurrently with the CCI5*-L competition. The last time a Canadian has won at Kentucky was in 1992 when Stuart Young-Black won the Rolex Kentucky CCI*** with the Thoroughbred-Welsh Cob cross Von Perrier.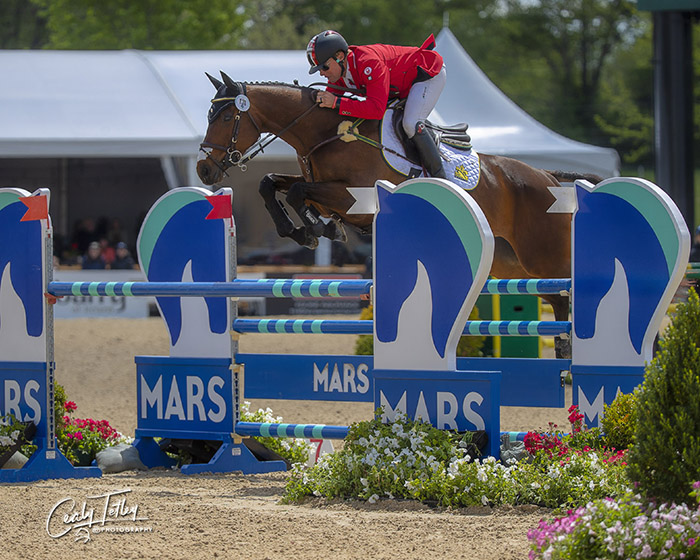 Rebecca Howard, Chef D'Equipe for the Canadian Eventing Team was on hand throughout the weekend supporting the eventers and their teams. "We had a good contingent of Canadian high-performance riders here in Kentucky," Howard said. "Everyone put in positive dressage performances and showcased some of the great work they've been doing."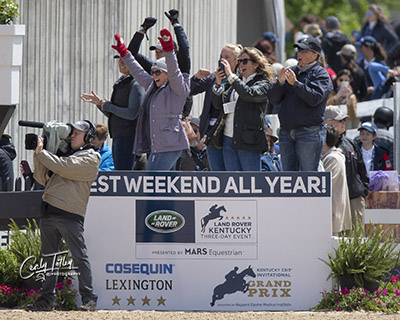 "Cross country shook up the leaderboard quite a bit. Karl obviously had a standout performance and really stepped up to the challenge!" She continued. "Jessie (Phoenix) had several good runs and with her thoroughbred who shines on cross country, she put up a solid performance in the five star."
Howard, along with everyone on the ground have their sights set on the future, including the lead up to the Pan American Games in October. The focus has been team building and skill refinement with the athletes hoping to take the enthusiasm of this win into the season ahead. "We hope the riders are feeling supported and we know this is the start of more to come for Canada," said Howard. "It's just so exciting to see this win for a Canadian here in Kentucky. It's a great motivation for us, the team and for Canadian Eventing."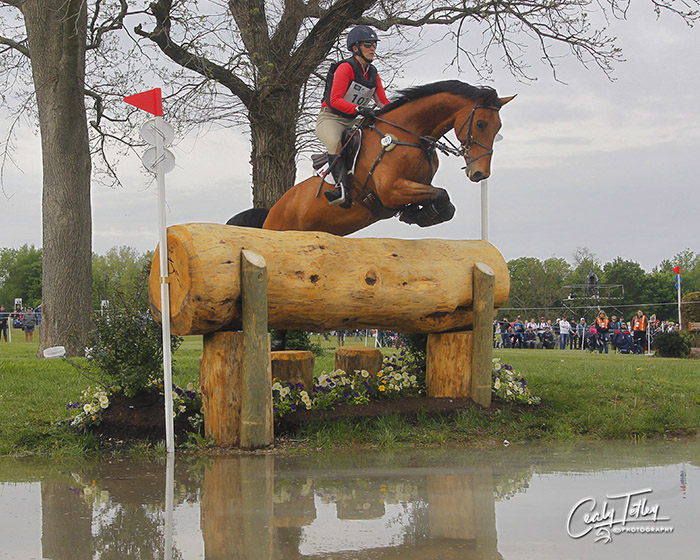 Other Canadian performances in the CCI4*-S included Lindsay Traisnel of Maidstone, ON, and Bacyrouge owned by Patricia Pearce, who placed 17th, Jessica Phoenix of Cannington, ON and Watson GS owned by Phoenix and Charlotte Schickedanz in 18th, Hanna Bundy of Toronto, ON and Lovely Assistant owned by Juliana Hansen in 21st, Jessica Phoenix and Fluorescent Adolescent owned by Makayla Rydzik in 24th, and Jamie Kellock of Cedar Valley, ON and Summer Bay owned by Jamie 
Kellock, Jane Stephenson and Laurie Massa, placed 34th in the standings.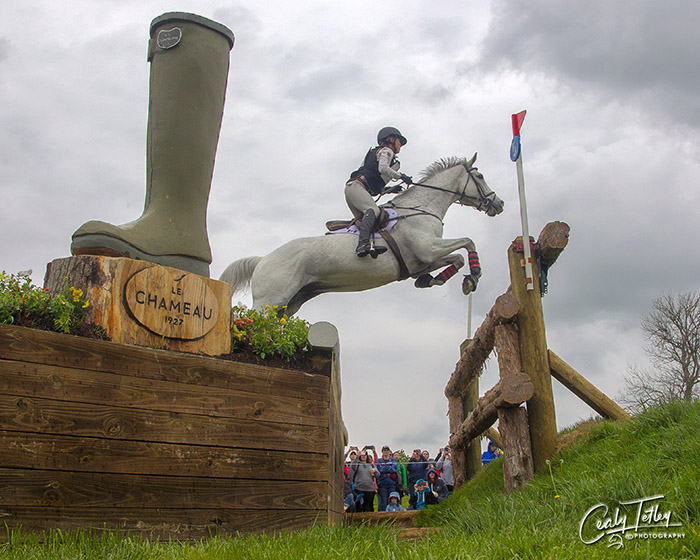 In the challenging CCI5*-L event, Jessica Phoenix and Wabbit owned by Jim Phillips had a strong cross country performance that moved the pair up on the leaderboard to finish 19th.
For more information on Land Rover Three-Day Event in Lexington, Kentucky, please visit https://www.kentuckythreedayevent.com/
Photos In Order:
Slezak and Hot Bobo celebrate their win. Photo Credit: Cealy Tetley
Knowing they've won, Slezak connects with Bobo after they've completed their clear stadium round. Photo credit: Cealy Tetley
Slezak and Hot Bobo on cross country. Photo Credit: Cealy Tetley
Slezak and Hot Bobo in the stadium. Photo Credit: Cealy Tetley
Canadian support team in the kiss and cry watching Slezak and Hot Bobo complete their show jumping round. Photo Credit: Cealy Tetley
Lindsay Traisnel and Bacyrouge finished 17th in the 4*-S. Photo Credit: Cealy Tetley
Jessica Phoenix and Wabbit. Photo Credit: Cealy Tetley
Source: Jennifer Ward / Starting Gate Communications for Equestrian Canada