Equine Artists

For information about the equine products listed in The Rider Business Directory, follow the links provided or call them.
---
---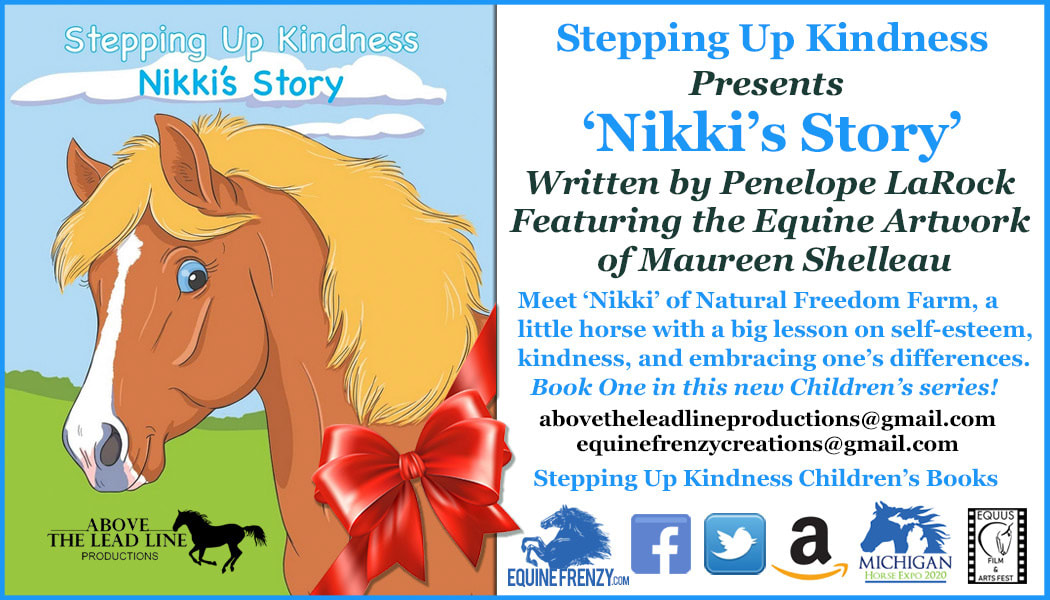 Equine Frenzy
Email: abovetheleadlineproductions@gmail.com 
Email: equinefrenziecreations@gmail.com
Stepping Up Kindness Presents "Nikki's Story'
Written by Penelope LaRock, featuring the Equine Artwork of Maureen Shelleau.  
Meet Nikki of Natural Freedom Farm, a little horse with a big lesson on self-esteem, kindness, and enbracing one's differences. Book One in this new Children's series!