Horse Health and Wellness Services

For information about equine health and wellness services in The Rider Business Directory, follow the links provided or call them.
Select a Category
---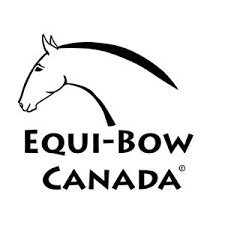 Click the button to see Equi-Bow Practitioners advertising in The Rider near you.
The Rider Equi-Bow Practitioners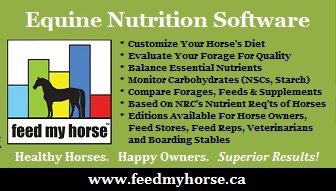 Superior Equine Health
and Nutrition Inc. 
Phone: 705-260-0293
Email:
superiorequine@gmail.com
EQUINE NUTRITION SOFTWARE
Customize your horse's diet
Evaluate Your forage for quality
Balance essential nutrients
Monitor carbohydrates (NSCs, Starch)
Compare forages, feeds & supplements
Based on NRCs nutrient Req'ts of horses
Editions available for horse owners, feed stores, feed reps, veterinarians and boarding stables
Healthy Horses. Happy Owners. Superior Results!
RR #2, Bruce Mines, ON P0R 1C0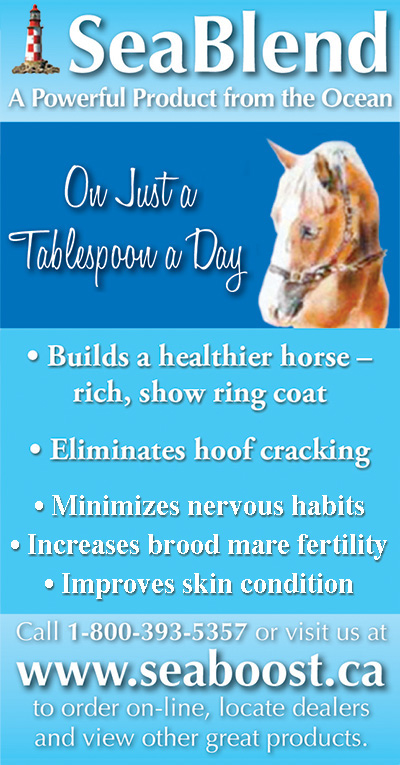 Sea Blend
Phone: 1-800-393-5357
Email: support@seaboost.ca 
A POWERFUL PRODUCT FROM THE OCEAN
On just a tablespoon a day:
Builds a healthier horse -- rich, show ring coat
Eliminates hoof cracking
Minimizes nervous habits
Increases brood mare fertility
Improves skin condition 
Order online, locate dealers and view other great products visit,
www.seaboost.ca