Equi-Bow Certified Practitioner Directory

---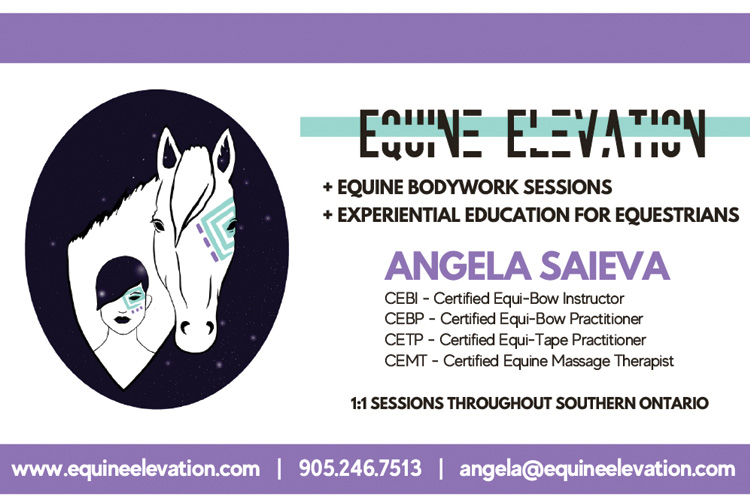 Elevation Equine Body Work
Contact: Angela Saieva, CEBP, CETP, CEMT
Phone: 905-246-7513
Email: info@elevationequine.com 
EQUINE BODYWORK SESSIONS
EXPERIENTIAL EDUCATION FOR EQUESTRIANS
CEBI - Certified Equi-Bow Instructor
CEBB - Certified Equi-Bow Practitioner
CETP - Certified Equi-Tape Practitioner
CEMT - Certified Equine Massage Therapist
1:1 SESSIONS THROUGHOUT SOUTHERN ONTARIO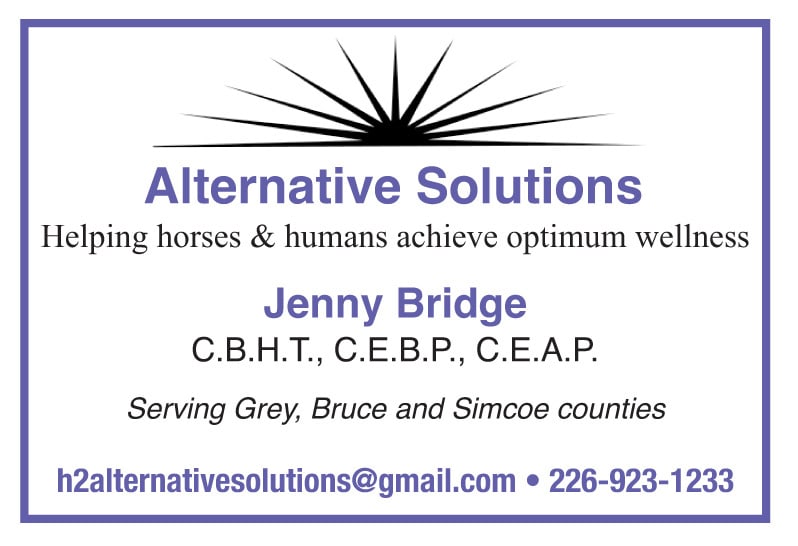 Alternative Solutions
Contact: Jenny Bridge CBHT, CEBP, CEAP
Phone: 226-923-1233
Email: h2alternativesolutions@gmail.com 
Helping horses and humans achieve optimum wellness.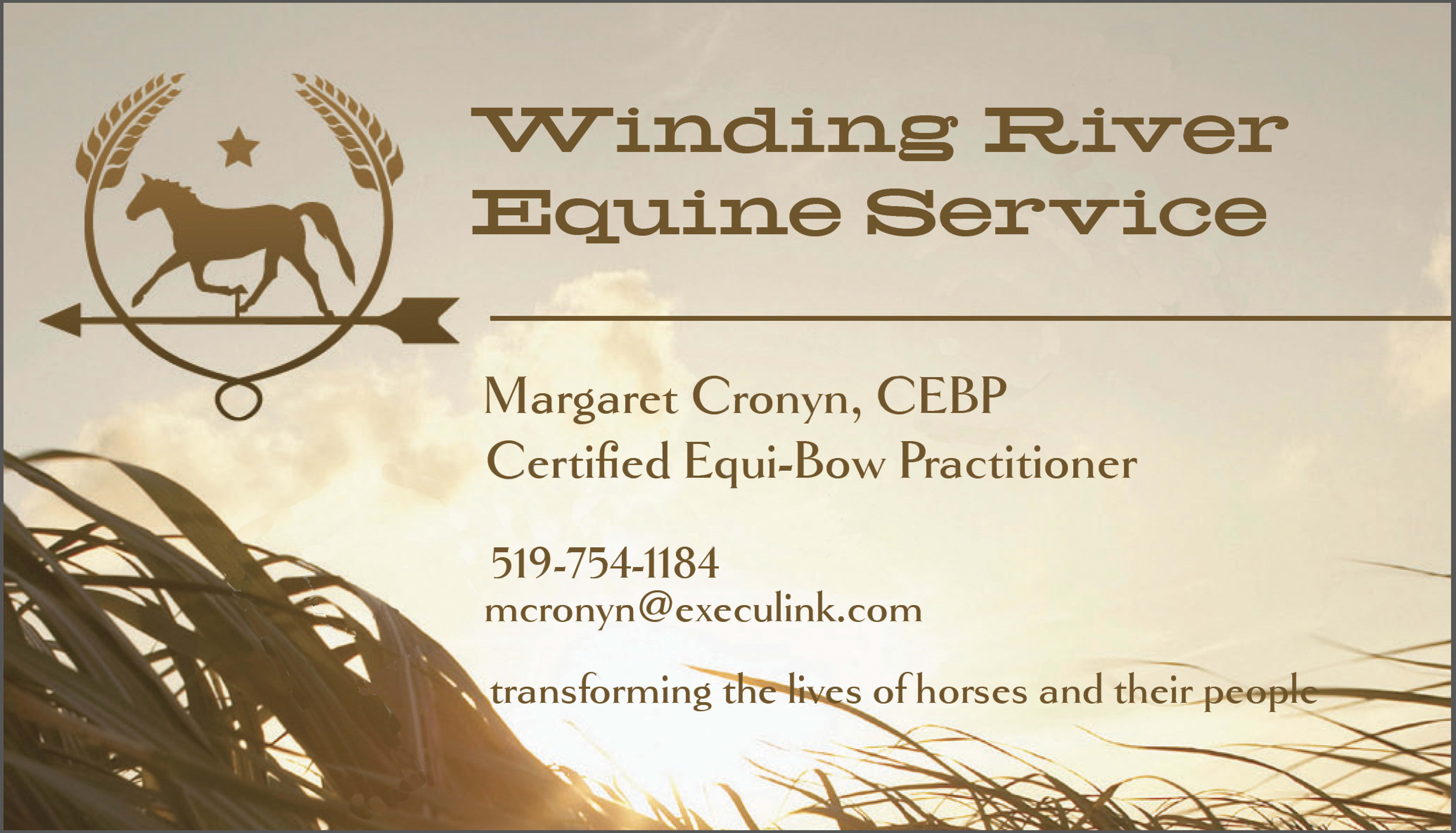 Winding River Equine Service
Contact: Margaret Cronyn, CEBP
Phone: 519-754-1184
Email: mcronyn@execulink.com 
Transforming the lives of horses and their people.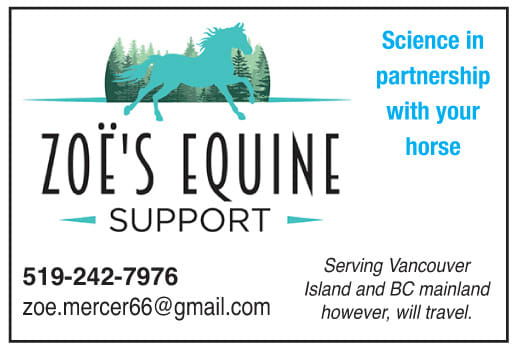 Zoe's Equine Support
Contact: Zoe Mercer
Phone: 519-242-7976
Email: zoe.mercer66@@gmail.com 
Science in partnership with your horse. 
Serving Vancouver Island and BC mainland however, will travel.