Equestrian Associations

For information about the equestrian associations listed in The Rider Business Directory, follow the links provided or call them.
---
---
Arabian Horse Association 
Of Eastern Canada
Contact: Jane Lee Whitwell
Phone: 905-887-9303
Email:  jane.lee.whitwell@sympatico.ca
AHAEC: Arabian Horse Contact
For exciting events such as shows, trail rides, clinics & fun! Compete for year-end awards, youth teams, youth scholarships, rookie award, ARRAB & much more. Visit www.aheaec.on.ca for news, events, membership, horses for sale, etc.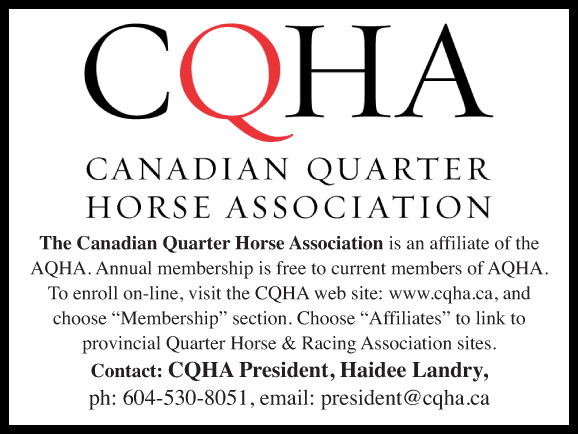 Canadian Quarter Horse Association
Contact: Haidee Landry, CQHA President
Phone: 604-530-8051
Email: president@cqha.ca
The Canadian Quarter Horse Association is an affiliate of the AQHA. Annual membership is free to current members of AQHA. To enroll on-line, visit the CQHA website: www.cqha.ca and choose "Membership" section. Choose "Affiliates" to link to provincial Quarter Horse & Racing Association sites.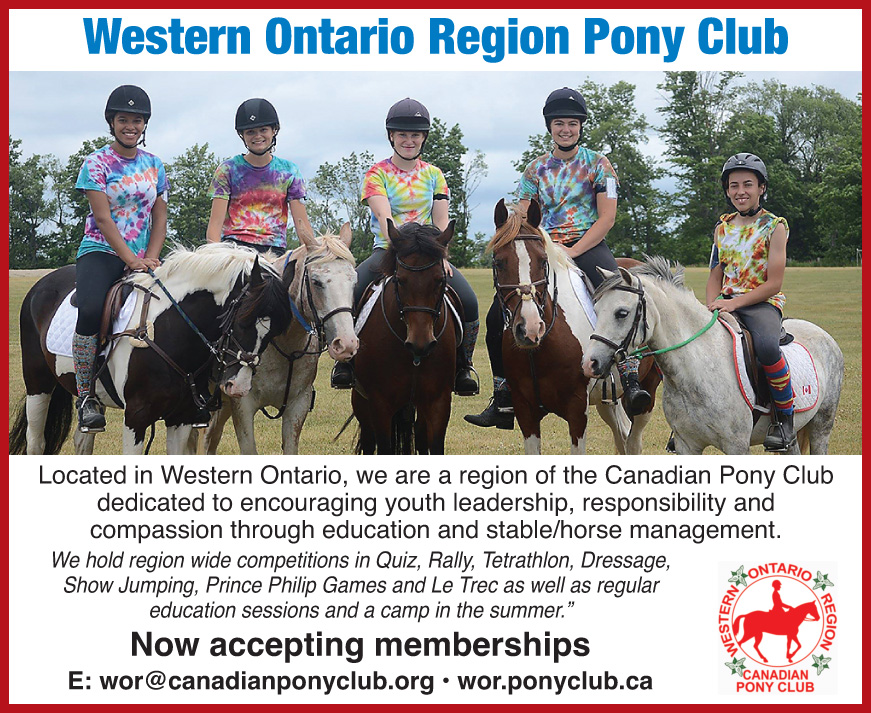 Western Ontario Region Pony Club
Phone: 905-330-8078
Email: wor@canadianponyclub.org
Now Accepting Memberships
Located in Western Ontario, we are a region of the Canadian Pony Club dedicated to encouraging youth leadership, responsibility,and compassion through education and stable/horse management. We hold region wide competitions in Quiz, Rally, Tetrathlon, Dressage, Show jumping, Prince Philip Games and Le Trec as well as regular education sessions and a camp in the summer.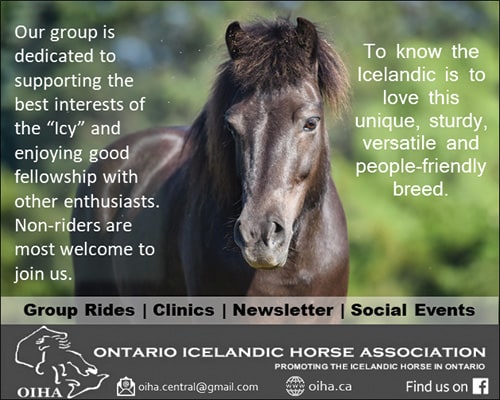 Ontario Icelandic Horse Association (OIHA)
Phone:  
Email: oiha.central@gmail.com 
The Icelandic Horse
To know the Icelandic is to love this unique, sturdy, versatile and people-friendly breed. Our group is dedicated to supporting the interests of the "Icy" and enjoying good fellowship with other enthusiasts. Non-riders are most welcome to join us.